Turf #PROTips
December 9, 2019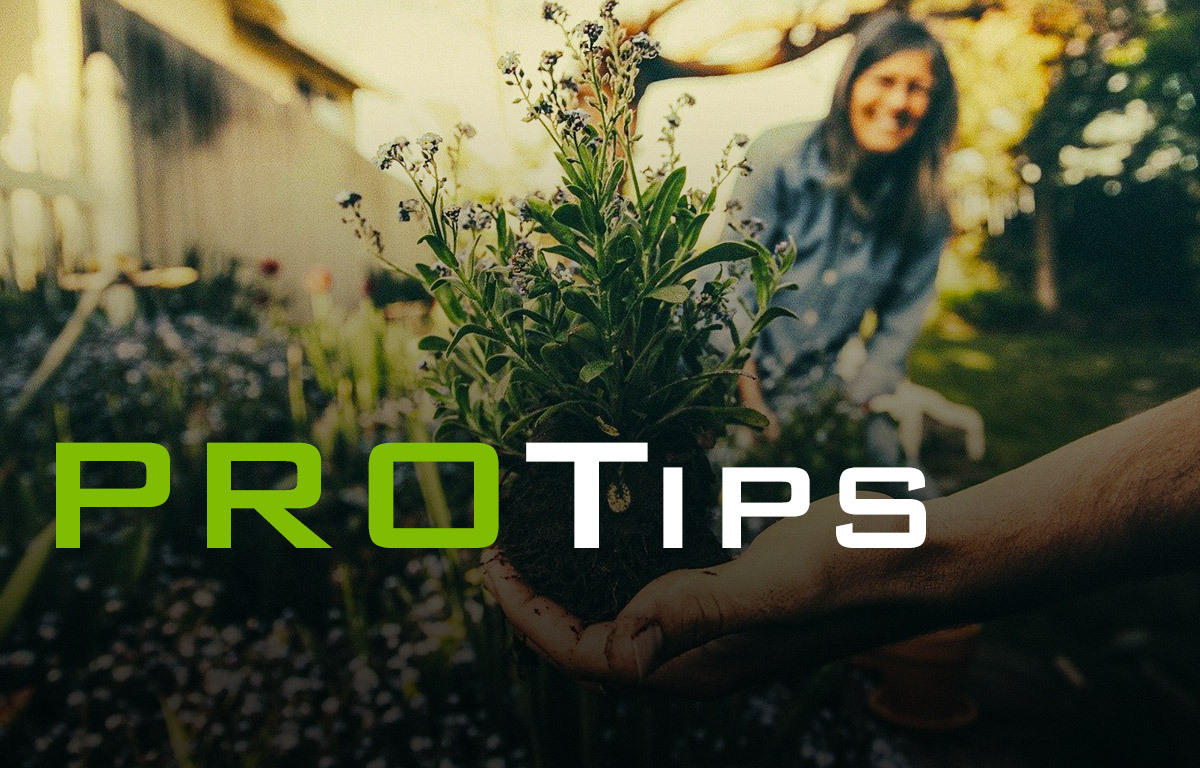 Check back frequently to keep up on the latest Turf #PROTips as we will keep adding the latest tips here.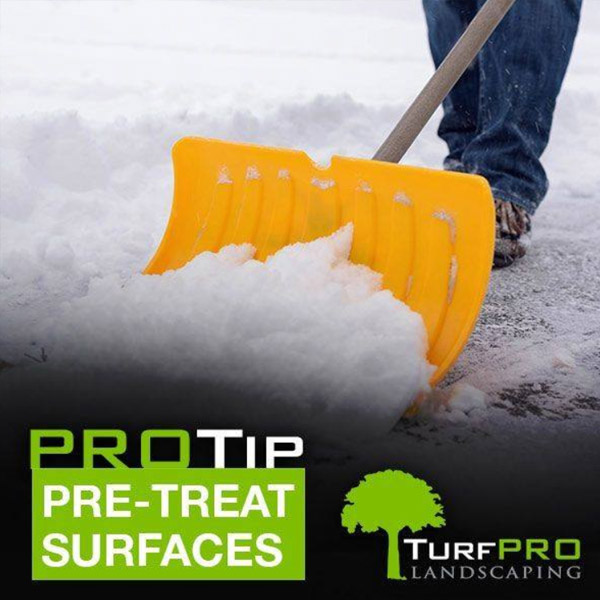 Pre-Treat Surfaces
Here's another #PROTip from our experts:
How can you keep your driveway and walkways clear of ice this winter and protect your lawn and plants? The best way is to pre-treat your walking and driving surfaces with a calcium chloride ice-melting product. Not only is calcium chloride safe for your plants and lawn, you will use much less of it if you apply it before ice or freezing rain starts. Pre-treatment requires only a quarter of the amount it would take to melt ice after the fact. Also, did you know Turf Pro Landscaping does residential and commercial snow and ice maintenance? Find out more. Call us at: 519-472-4570.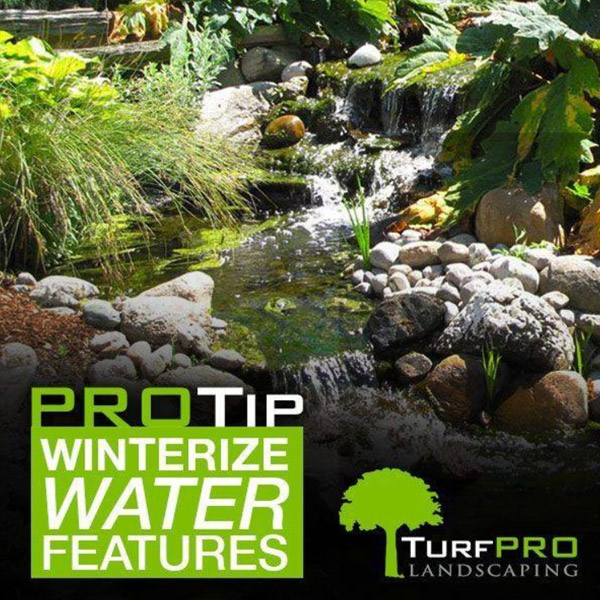 Winterize Water Features
Here's another #PROTip from the experts at Turf Pro Landscaping:
Properly winterizing your water features will not only save you money, it will save you time next spring. Winterizing includes: removing plants, cleaning and removing pumps, clearing algae, draining the water and more. Turf Pro Landscaping can not only help maintain your water feature, they can also design the water feature of your dreams. Ask us how at: 519-472-4570.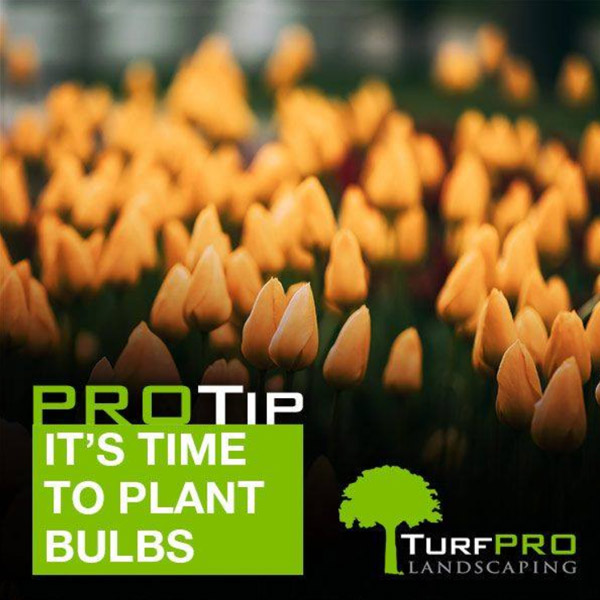 It's Time to Plant Bulbs
It's Fall, which means it's time to begin planting your bulbs for Spring.
For most Spring Bulbs, you can begin planting them around October-November. Smart bulb planting starts at the garden centre with high-quality bulbs. Look for bulbs that are plump and firm. Also, the bigger they are, the more they generally bloom compared to smaller bulbs of the same variety.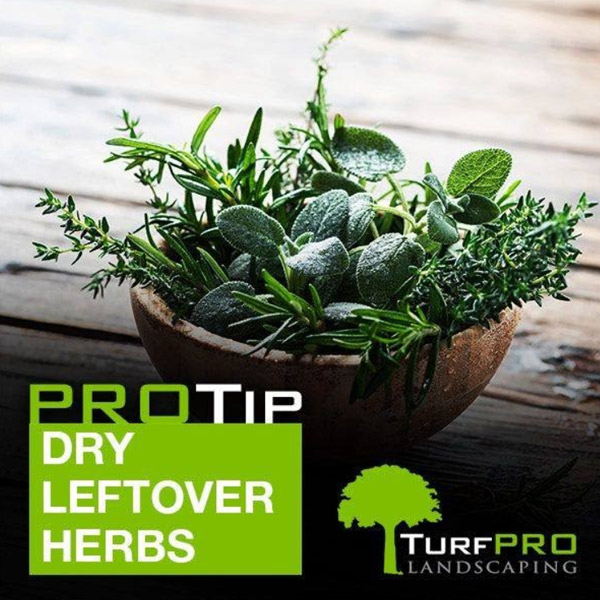 Dry Leftover Herbs
It's time for another #PROTip Tuesday from your friends at Turf Pro Landscaping.
If your garden is overflowing with herbs you'll never use, why not dry them? Simply place the herb leaves or seeds on a cookie sheet one inch deep or less. Put the herbs in an open oven on low heat – less than 180 degrees F – for 2-4 hours. To see if the herbs are dry, check if leaves crumble easily. It's that simple!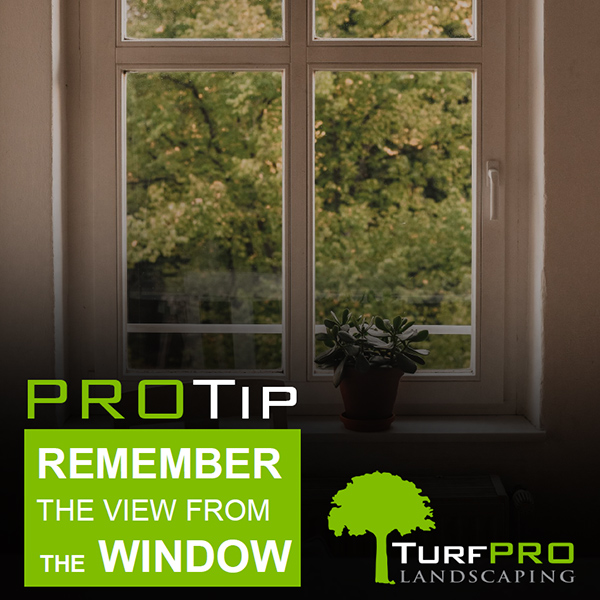 Remember the View from the Window
This week's PROTip is reminder for something that is often forgotten about when it comes to choosing where to place landscaping features in your yard. We are often outside when we considering the location of our landscaping needs and many times, we may decide without considering what this will look like from inside our homes. Yes, when a garden is directly below a window, we often think about this, but what about those features throughout the rest of the yard. Landscaping focal points such as ornamental trees, ponds and more are aspects that should draw your eye from inside the house and out. When planting large canopy trees, consider how big they'll get. That tree that is only 6' tall right now may be 20' quicker than you think and suddenly your second-floor hallway gets no natural light if you don't fully consider location.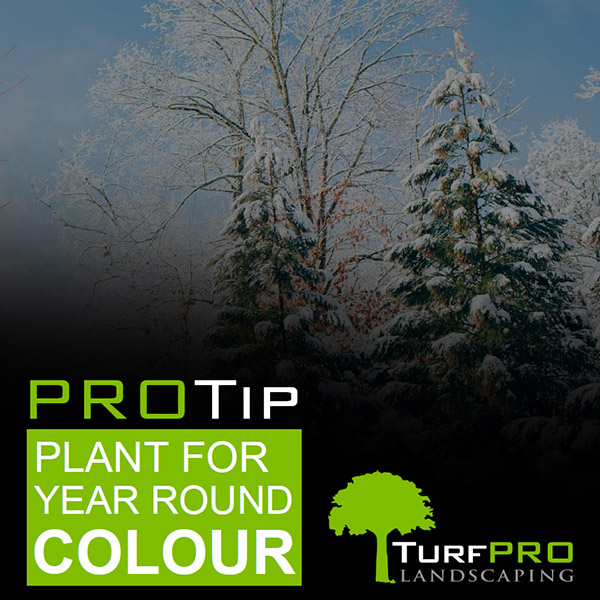 Plant for Year Round Colour
This weeks PROTip is a reminder to plant for year-round colour when deciding which plants are best for your landscaping needs. Many coniferous plants can provide privacy and as well as colour through the winter months, while a range of deciduous plants can offer blooming times and colour changes from early spring to late fall. By having a wide range of plant types, your gardens can have bright colours all year.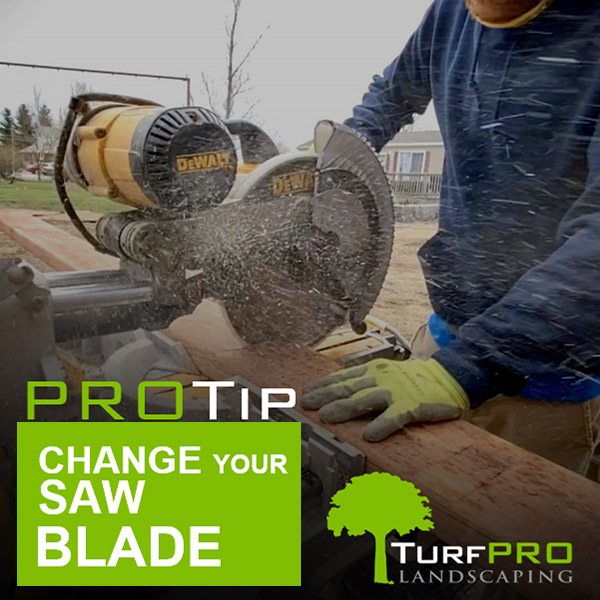 Change Your Saw Blades
I don't know who needs to hear this but CHANGE YOUR SAW BLADES. This week's PROTip is for both DIYers and Professionals. One of the biggest contributors to low quality cuts comes from the use of old and worn out saw blades as well as the use of improper blade types. While proper cutting technique is important when it comes to carpentry—you can have the steadiness of a surgeon—but if you're using an over worn or improper saw blade, chances are, that cut won't turn out they way you want it and you may end up hurting yourself or those around you. You can keep blaming the lumber yard all you want for that wood chipping and splitting but if you want to save money on wasted materials, spend a little bit on some fresh blades. Don't forget to look into what types of saw and blade is best for the type of cut you're trying to do.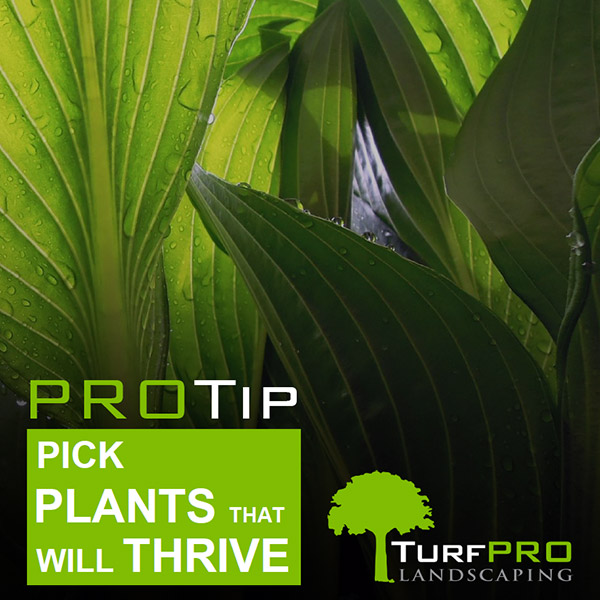 Pick Plants that Thrive
This weeks #PROTip is simple tip but often overlooked. Pick plants that will thrive! With that we mean a few things. Be sure to look at the type of maintenance the plants you're thinking of putting in your garden will need and be sure to check to see if they plant you've chosen is Native, Non-Native, or even Invasive. Lots of Non-Native plants may struggle to thrive in your garden while there are plenty of Native alternatives to trending plants that will have a better chance of succeeding in our climate. Pollinators are more likely to go to plants from this area so why not use this to your advantage. Be careful that the plant you've chosen isn't invasive—some of these plants may look nice but they can often overtake your garden quite quickly while also having a negative impact on our region's ecosystem.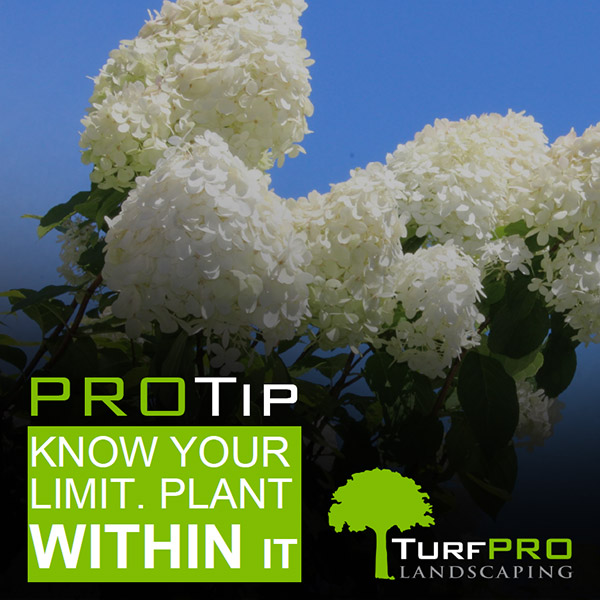 Plant Limit
This week's #PROTip is quite simple but a very important reminder. Lots of you may be working from home or may be out of work, with that may come with an ambition for creating gardens and updating your landscaping which is awesome! This PROTip is a quick reminder to check on the needed maintenance as well as the needed spacing for all those plants you're thinking of putting in your garden. You may have the time to maintain your garden your right now but high maintenance plants can often overtake a garden very quickly. Do some research and ask your local nurseries for help finding some low maintenance plants. Low maintenance plants don't have to be boring—there's plenty of native plants that easily thrive and can brighten up your garden.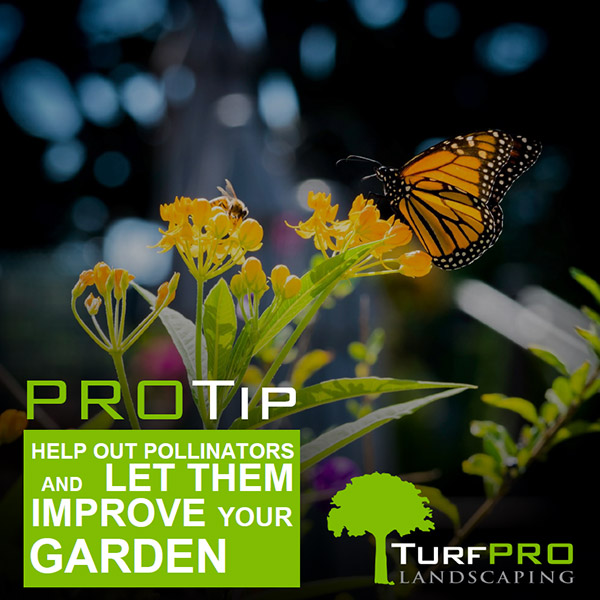 Pollinators
This weeks #PROTip is all about pollinators! When choosing plants for your gardens, be sure to choose plants that will attract pollinators such as butterflies, bees, humming birds and more. These will all have benefits to your garden, as well as helping out a sensitive and often forgotten member of our landscape. Some helpful pollinator plants include Wildflowers, Cone Flowers, Lavender, Sunflowers and so many more!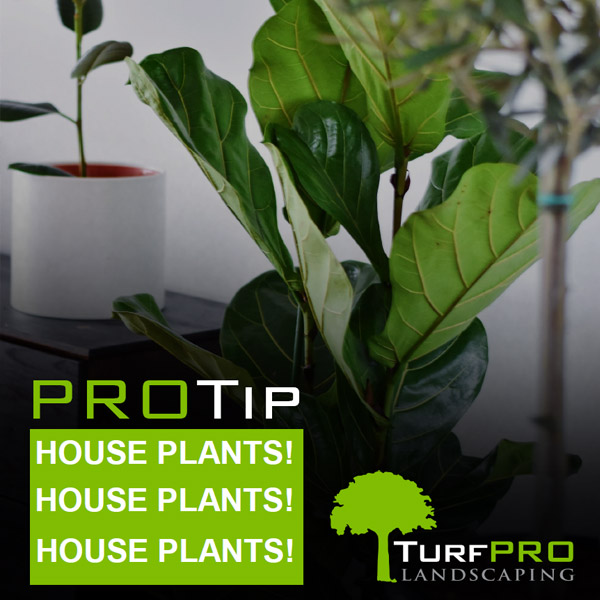 House Plants
We thought we would switch up this weeks PROTip a little bit. Normally our posts are related to the outdoors but with so many people working from home, we wanted to remind everyone to be sure to include some house plants in your new home offices or living rooms. House plants can improve your productivity and mental health when staying indoors for long hours. There are hundreds of plants that thrive indoors but some of our favourites are Spider Plants, Bird of Paradise and African Violets.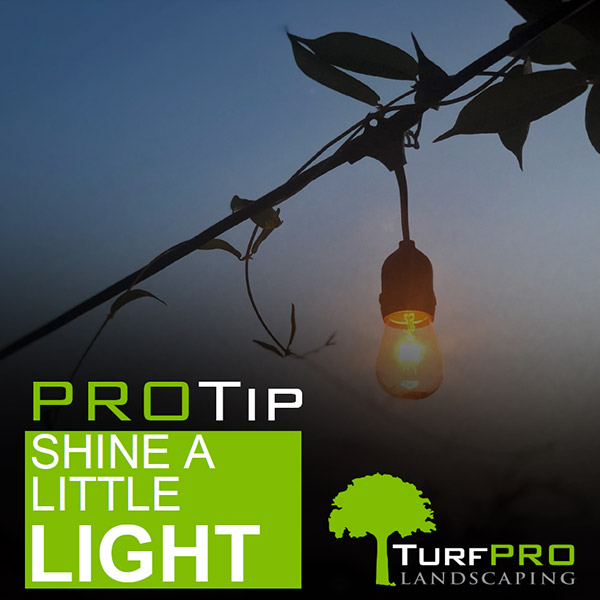 Shine a Little Light
A simple and effective way to improve your landscaping is to install appropriate lighting. Provide an emphasis on your property's focal points to improve the look of your yard. Provide lighting on your living spaces and light up pathways for extra safety. Extra lighting improves the esthetics but also improves the security of your home.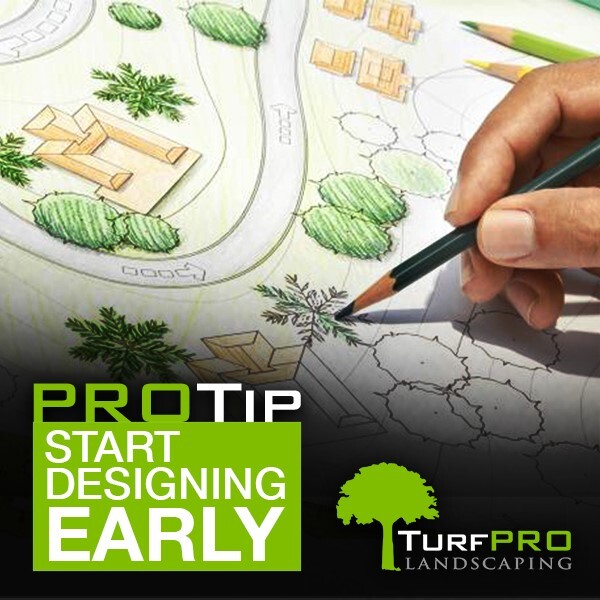 Start Designing Early
It's never too early to begin designing you next landscaping project. In February, our #PROtip was to start designing early. Once the warm weather arrives, you'll be ahead of others and can enjoy the result of your landscaping project for the majority of the summer. Plus, you'll have an easier time booking a landscaping company.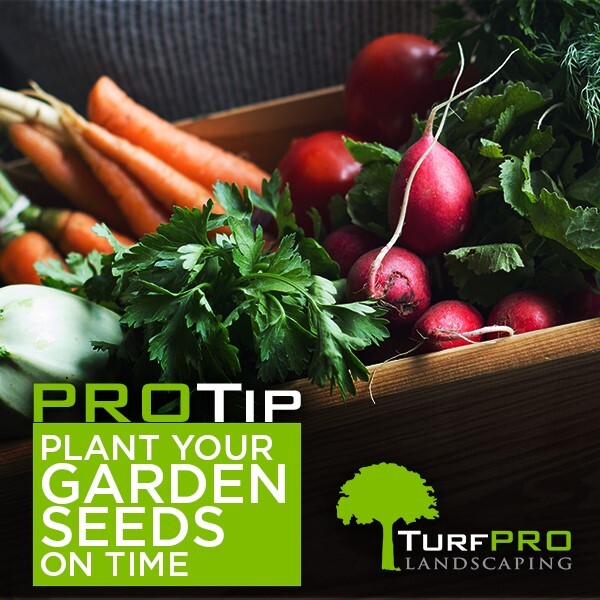 Plant Your Garden Seeds on Time
Our March #PROTip is to compliment your gorgeous backyard landscaping with a vegetable garden. If you're rather new to gardening, you may think the growing season doesn't begin until late April or May. But surprisingly — you can start planting seeds much earlier. The general rule is you are safe to plant SOME seeds right after the final frost. To be safe, we recommend checking each seed to be sure.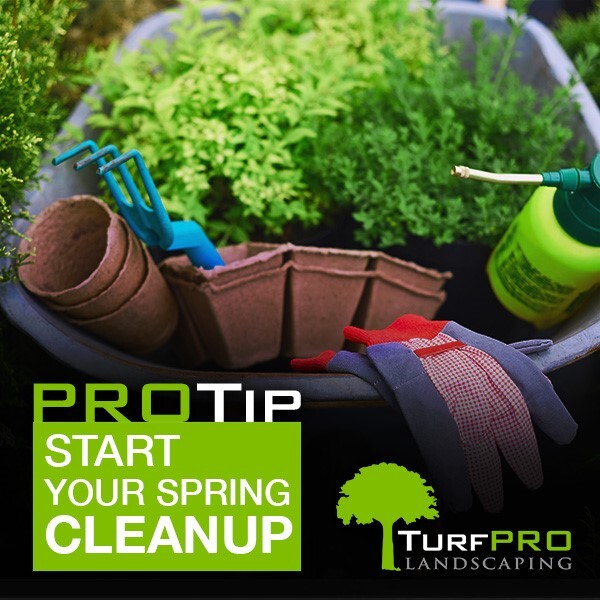 Start Your Spring Cleanup
Our April #PROTip is to begin your spring cleanup sooner rather than later. Although Spring cleaning typically refers to refreshing the inside of your home, we think the outside is just as important - if not more. If possible, you can begin removing burlap from your bushes, prune dead and damaged branches, clean up mulch, and prep damage grass.