The Perfect Outdoor Fire Pit as Designed and Built by Turf Pro Landscaping
January 6, 2021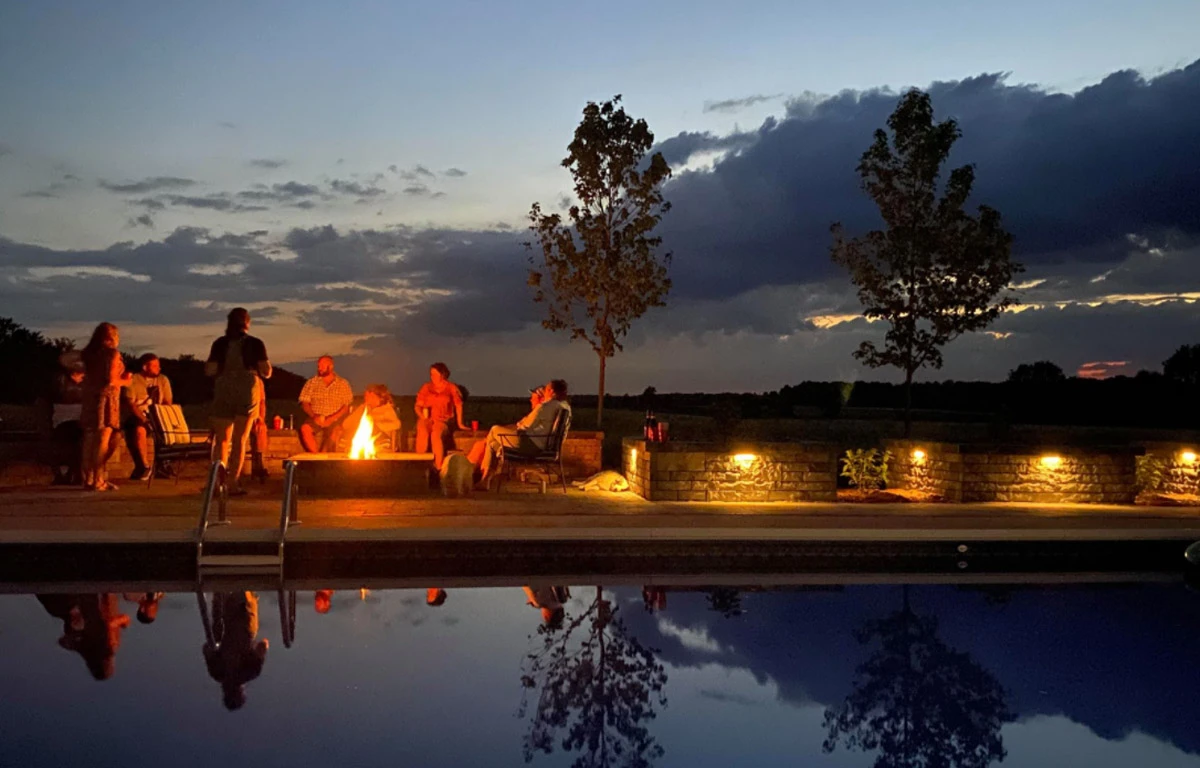 Sitting by a crackling fire is a great way to stay warm this winter, but fires are also the perfect way to celebrate warmer weather with an outdoor fire pit designed and built by Turf Pro Landscaping. Outdoor fire pits not only fuel sweet memories of summer camp fires, they also bring your family together.
Turf Pro staff can install basic, open, wood burning fire pits, raised fire pits surrounded by cap rock or man-made block and even have propane or natural gas installed as a heating source.
Most importantly, Turf Pro will install your fire pit safely — being sure to locate it away from buildings and other structures and provide proper ventilation. If you decide to use natural gas as your source of energy, we involve a certified gas installer to do all hook ups.
Winter is the perfect time to plan your fire pit with advice from Turf Pro Landscaping professionals to ensure construction can begin as soon as the weather warms up in the spring to give you maximum enjoyment of your new outdoor feature. At Turf Pro, consultations are free. Our in-house design staff will meet with you to craft the perfect fire pit to meet your goals and desires.
Why do all the planning work now? Simple. Long before the snow melts and our experienced installers arrive to start building the fire pit of your dreams, all that will be left to do this winter is dream about how you will enjoy your new backyard paradise.
To find out more, call Turf Pro Landscaping today at: 519-472-4570.