Spring and Garden Clean Up
February 24, 2020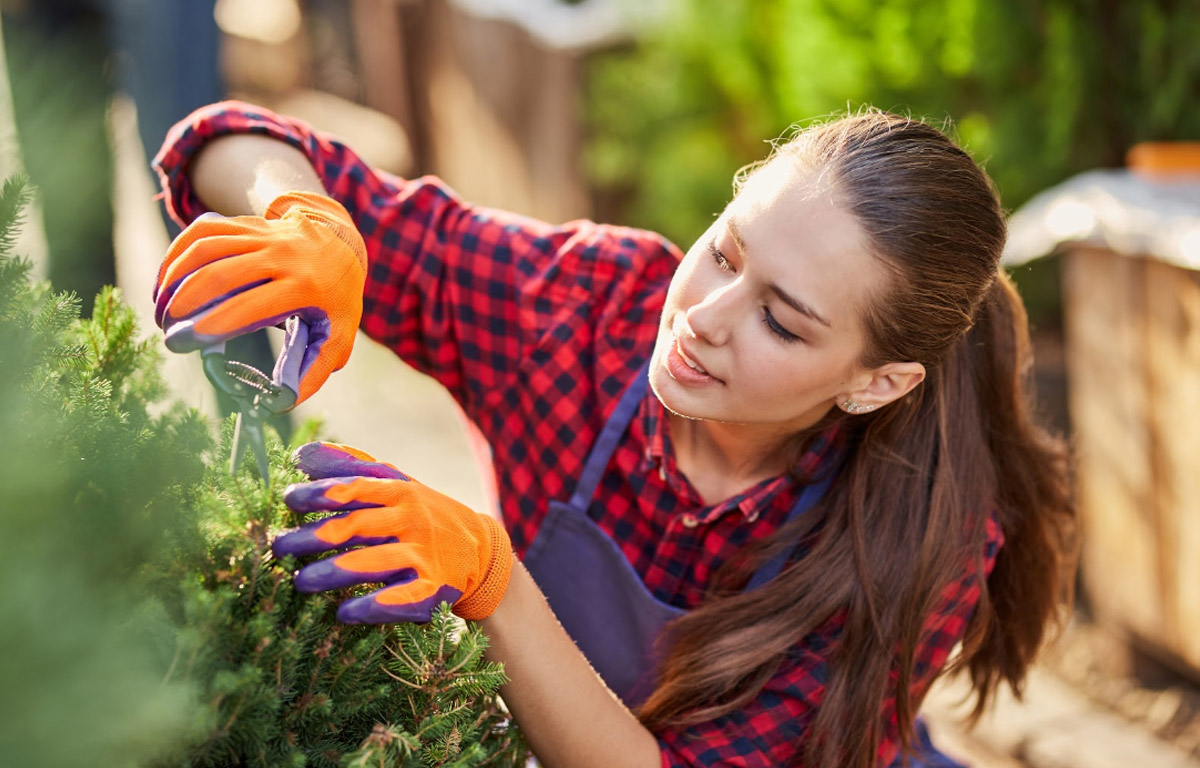 The start of Spring is less than a month away, which means it's time to start thinking about your next lawn and garden project.
March can be an unpredictable month in terms of weather. Some years, it's beautiful, warm and sunny outside, allowing you to get an early start on your outdoor projects. However, March can often be cold with scattered flurries. When it comes to outdoor work, we're at the hands of nature. It's best to wait until the frost is gone to begin your outdoor projects.
Although Spring cleaning typically refers to refreshing the inside of your home, we think the outside is just as important - if not more.
A Few Things that You can Do this Spring to Refresh your Garden and Lawn
Remove Burlap
In the Winter, many people cover their delicate trees or shrubbery with burlap to protect them from harsh winter temperatures, snow, ice, and frost. Covering plants in burlap can also help to prevent them from developing a winter burn, which is a damaging condition caused by a combination of winter sunlight and low soil moisture. Although some people opt for plastic coverings, we recommend burlap because it allows the plants to breathe rather than trapping the air inside like plastic. Typically, you are safe to remove burlap after you stop seeing frost in the mornings.
Prune Dead or Damaged Branches
After Winter, you may notice that some of your trees and shrubs have moderate-to-severe damage from the snow and the cold temperatures. We recommend grabbing a pair of pruning shears and pruning the branches back to the live stems. If a piece is thicker than ½ inch, try using a handsaw instead. While doing this, you may also want to trim any overgrown plants back, such as evergreens.
Clean Up Mulch Areas Around Plants
If you didn't rake your leaves in the fall, this step will be a bit more work than for those who did. Once the snow melts for good, you'll likely see a surplus of fallen leaves and dead foliage around your plants and in your garden beds. Although this might not seem like a big deal, these materials can actually smother plants and foster diseases within the plants. Be sure to rake up all of this waste, and to pull out any remaining dead annuals.
Cut Back Perennials
For this step, we recommend using a pair of sharp bypass pruners. To stop your perennials from overgrowing later in the season, prune flowering perennials to 5 inches, and ornamental grasses to 3 inches. Not only will this allow for new growth, but it will also help to thin crowded areas. If you have any climbing plants in your garden, keep the young, green stems and remove the old, woody ones.
Prep Damaged Lawn Areas
In order to have a gorgeous, green lawn, removing dead and damaged areas is essential. If you have any spots of grass that are brittle in texture and yellow/brown in colour, it's time to get to work. Most often, turf damage is caused by salt, snow ploughs or disease. To prepare the lawn for new seeds, remove the dead grass with a square metal rake, then flip it over to spread compost.
Refresh Path and Patios
The winter winds and snow can often cause the gravel from walkways and patios to spread into unwanted areas. Refill pathways by sweeping in new sand or stones. To set it, spray water with a hose on the area. If you notice that the freeze-thaw cycle has caused some large stones to shift, remove the stones, replenish the dirt below, and reset the stone. Finally, if there are any foliage stains on your walkway, grab a pressure washer and spray down the area.
Dispose of Yard Waste
Last - but certainly not least - dispose of your yard waste. Put all of your collected leaves, cuttings, dead foliage, and old mulch into your compost pile and bag it. You can either put this bag at the road for collection, or use these materials to create your own compost.
No Time to Conduct a Spring Clean Up?
No worries. Contact Turf Pro Landscaping today for all of your landscaping and outdoor needs.