Why You Should be Planning Your Landscaping in the Winter
November 21, 2019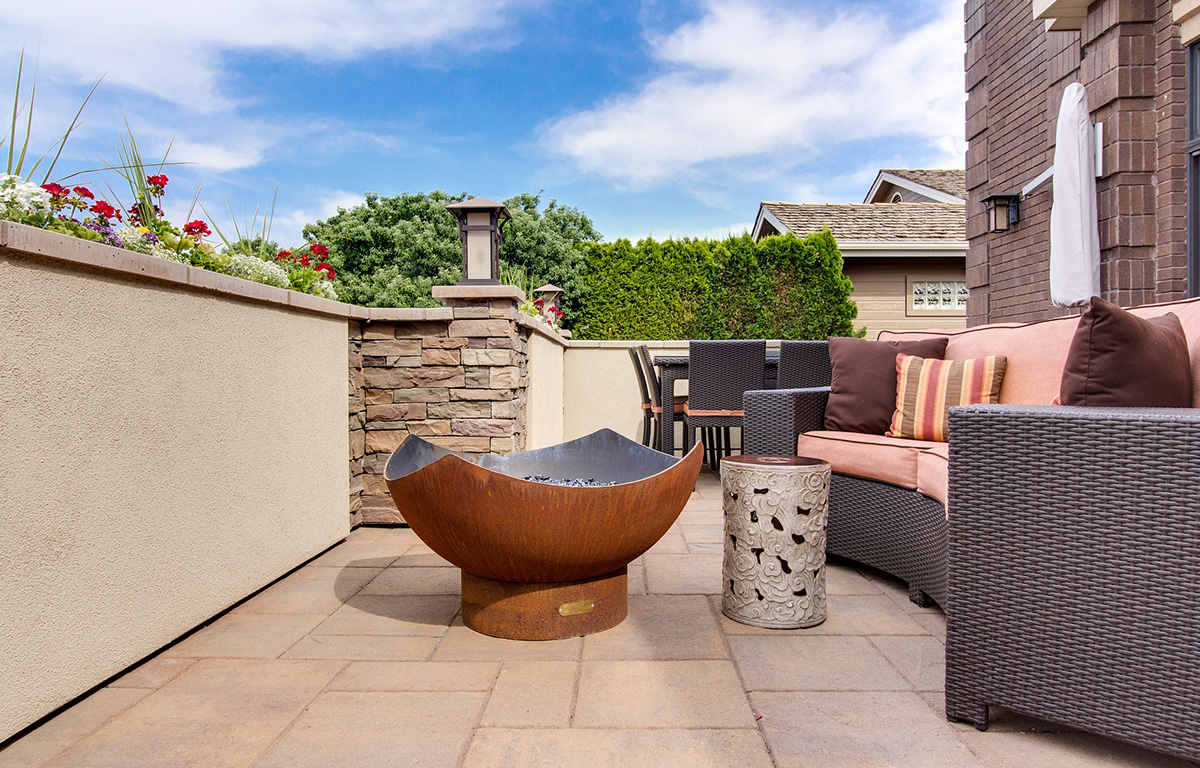 It often seems as though Winter in Southwestern Ontario will never end. When the snow is piling up and the temperatures are dropping below freezing, it can be particularly difficult to think about Spring and your upcoming landscaping projects - all of the greenery is hidden, flowers and grass have died, and the trees have lost all of their leaves.
However, Winter is actually the best time to begin planning for next year's landscaping projects. Once the warm weather arrives, you'll be ahead of others and can enjoy the result of your landscaping project for the majority of the summer.
Plus, as you're stuck inside, why not take the time to plan your next upgrade to your outdoor living space or landscaping? A beautiful, well-thought landscaping project will not only add curb appeal to your home, but it will also increase the value of your property.
Whether you're dreaming about building a backyard patio or kitchen, revamping your landscaping, or adding some beautiful stone pathways, Winter is the best time to plan for your project.
Here's 5 Tips to Prepare For Spring Landscaping in the Winter:
Assess Current Landscaping
You can assess your current landscaping even in the Winter. Head outside or browse through photos of your landscaping from last year to get a sense of what you currently have, and what you want going forward. If you noticed that an area of your backyard consistently performed poorly last season, make a note of it. If plants, bushes, or trees have been in the same space for years and consistently appear messy, it's possible that they've outgrown their space - make a note of this too. If your space is currently lacking a deck and walkways - or if what you had has deteriorated - be sure to consider this as well.
Consult Planning Guides
Get inspired by consulting planning guides, by browsing the internet, or by reviewing the Gallery section on our website. This will help you find out which design style aligns closest with your personal style. It will also help you to determine your budget, as you'll be able to assess the price of different options. This will also help you to prioritize what's absolutely essential to you and what can wait another year.
Develop a Plan
Now that you have assessed your current landscaping situation and have consulted resources for inspiration, you can begin developing a draft plan. Although our trained professionals will develop a through plan when the project begins, having a detailed understanding of your landscaping goals is key, and will help to make the design process simple in the early spring. By theorizing and designing your landscaping project in advance, you will also be able to solve problems in advance rather than as they arrive. This includes undesirable views, poor drainage, and lack of privacy.
Outline Specifics
If you have any plants that you adore, or any wood stains that you've been dreaming of, be sure to make a note of it. Having an idea of any specific design options that you want to include in your outdoor renovation will make the actual process a breeze.
Consult Professionals
Perhaps the most important step is to consult professionals. By consulting us early, your outdoor space could be one of the first projects that we work on when Spring comes around. We can also begin drafting the design early, which will provide you with ample time to make adjustments.
While you're stuck inside during the winter months, use this as the perfect opportunity to think about your landscaping projects for the Spring. In doing so, you'll be ahead of the crowd and can avoid the stress of last minute planning. To jumpstart the process, contact Turf Pro Landscaping today for all of your outdoor renovation needs.