Why You Should Plan Now for Your New Turf Pro Landscaping Deck
November 1, 2020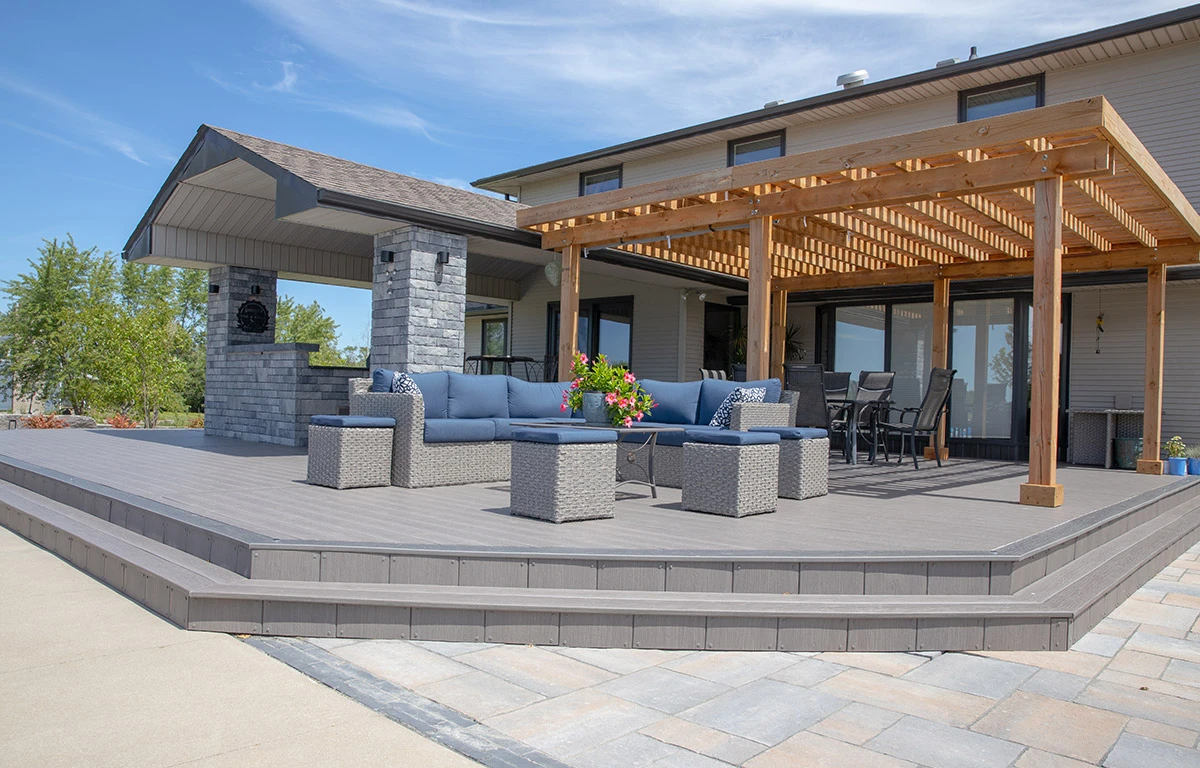 The weather is getting colder and you will soon be spending less time outside. That makes it a perfect time to do more than just dream about having a new deck when the weather warms up again next spring.
Planning your new deck now with Turf Pro Landscaping allows us to start construction sooner in the spring, which means you can enjoy your new deck much faster when the warm weather arrives.
Also, planning now allows you to fully think through and plan out your new deck with advice from Turf Pro Landscaping professionals. After all, a project this important to both you and Turf Pro takes time to plan properly.
At Turf Pro, consultations are free. Take advantage of your consultation to inquire about how your deck project benefits from a custom design. Our in-house design staff will meet with you to craft the perfect deck to meet your goals and desires and provide you with our Design Package booklet that outlines what is included in each package. The booklet can be found digitally here. The Turf Pro team member will take any necessary measurements, site inventory, photos and notes in order to provide the perfect design for your deck. With Turf Pro Landscaping's 2D and 3D designs, you can see what your deck will look like and, when you're satisfied, a quote will be provided to complete your project.
Then, an installation date will be set and permits will be acquired. A quick landscape project preparation and pre-planning meeting will be held before the work on your dream deck begins. We will also conduct a site pre-planning meeting with you and our installation foreperson. Turf Pro's commitment is that our installers will complete your job before moving on to their next job.
So why do all the planning work now? Simple. Long before the snow melts and our experienced installers arrive to start building the deck of your dreams, you'll have everything scheduled to produce your perfect deck. All that will be left to do is dream this winter about how you will enjoy your new backyard paradise.
To find out more, call Turf Pro Landscaping today at: 519-472-4570.