Our Favourite Southern Ontario Native Plants
September 1, 2020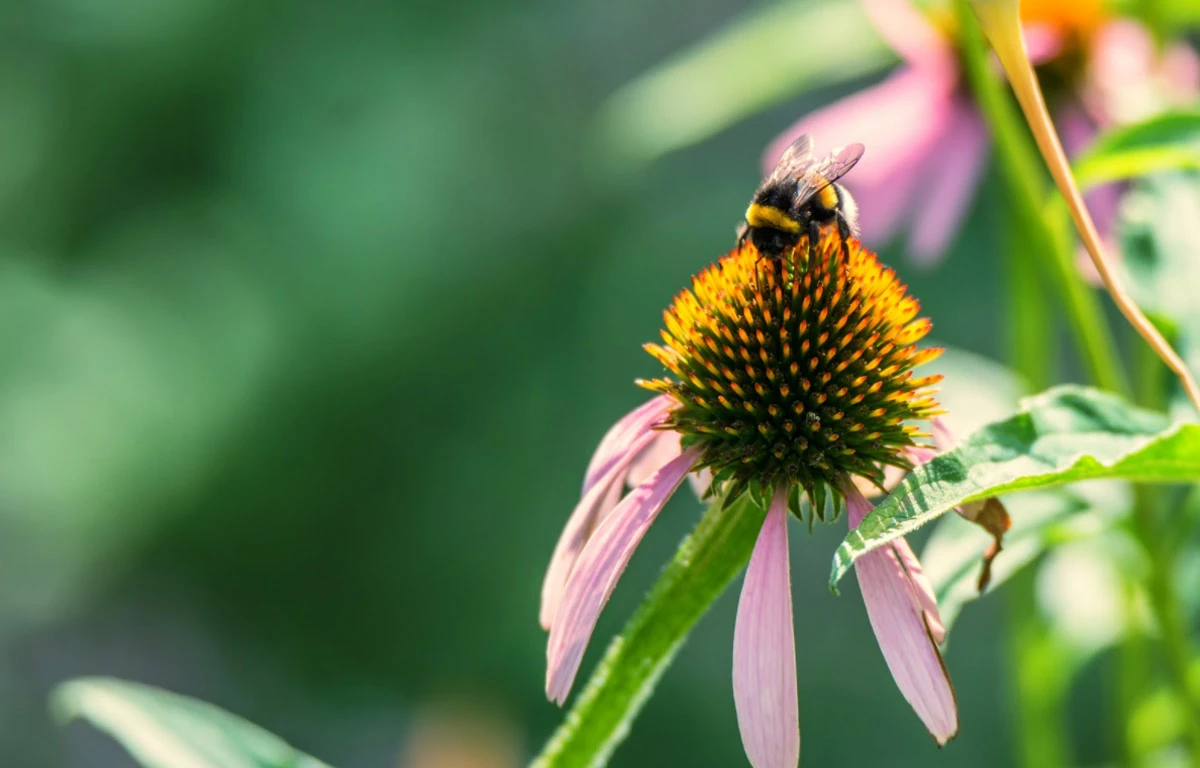 With London's warm summer weather, we're lucky to enjoy a wide variety of flowers and plants in our garden -- many of which come from tropical, exotic locations from across the world.
However, keeping tropical plants alive during Southern Ontario's harsh winter is a challenging, nearly impossible feat. To better withstand our unpredictable Canadian weather, and to save time and effort in the long run, we suggest filling your garden with plants native to Ontario. Plus, planting plants native to Ontario aligns with the Ontario Invasive Plant Council's "Grow Me Instead" initiative.
Since native plants are inherently adapted to our climate, they're able to care for themselves, resulting in a low maintenance garden. Plus, many of these plants are perennials, meaning that you can enjoy them in your garden for years to come. With a bit of occasional maintenance and trimming, and by watering during dry periods, Ontario native plants are guaranteed to thrive in your garden.
In addition to being simple to care for, Ontario native plants are favoured among many pollinators, including butterflies and hummingbirds.
Our Favourite Ontario Native Plants for London Gardeners
Many people assume that your garden needs a breadth of exotic tropicals in order to pop with colour -- however, native plants can do the trick! We've compiled a list of some of our favourite Ontario native plants to add to your garden, intended to give you a beautiful, pollinating garden with very little effort.
Wild Geranium
This bright blooming plant is a herbaceous perennial native to the deciduous woodlands of southern Ontario. Wild geranium blooms the biggest of the native geraniums, producing larger flowers than the other species.
Pale Purple Coneflower
Showy and vigorous, the pale purple coneflower is perhaps our favourite native plant. This gorgeous perennial blooms from early to late summer, and looks perfect in beds and borders, as well as naturalized areas.
Zigzag Goldenrod
Preferring light to medium shade, this perennial wildflower is 2-3' tall and typically unbranched. The main stem is light green, and has the tendency to zigzag between the alternate leaves -- which is how it got its name.
Foamflower
Looking for a pop of white in your garden? Try planting Ontario native foamflowers. These lovely plants have white blooms that grow on a spike, which rises above large heart-shaped leaves that form a ground cover.
Wild Ginger
This low, colony-forming perennial grows a mere 4-8 inches in height, and bears a pair of velvety, heart-shaped leaves.
Michigan Lily
From this plant hangs beautiful red-orange flowers in the summer. Its petals curve strongly backward, making it a vibrant showstopper in any garden. It can be planted in perennial borders or even along ponds and streams, and prefers full sun.
Black-Eyed Susan
The beautiful, golden yellow petals of black-eyed susans will instantly brighten up your garden, while simultaneously helping to fill it with butterflies, birds, and other nectar-loving pollinators. These native plants flower from June to September, which will help to keep your garden colorful for the entire patio season.
Little Bluestem
This native grass thrives in the fall and becomes a unique rusty mahogany colour. It also thrives in warm regions with rocky, dry gritty soil.
Wild Strawberry
Not only is this plant beautiful, but it also provides you with tasty berries. As the strawberry plant grows, the berry begins to develop from the center of five-petaled white blossoms.
Freeman Maples
These stunning trees are a statement in any landscape. The best location to grow Freeman maple trees is in full sun spaces.
If you're dreaming of a vibrant garden filled with different plants, but you don't have a lot of time to devote to gardening, planting a garden full of Ontario native plants is perfect for you! Not only will you be stunned by the colour they bring, but you'll love the fragrance and local wildlife as well.