Creating a Warm, Inviting Front Entryway for the Holidays
December 1, 2020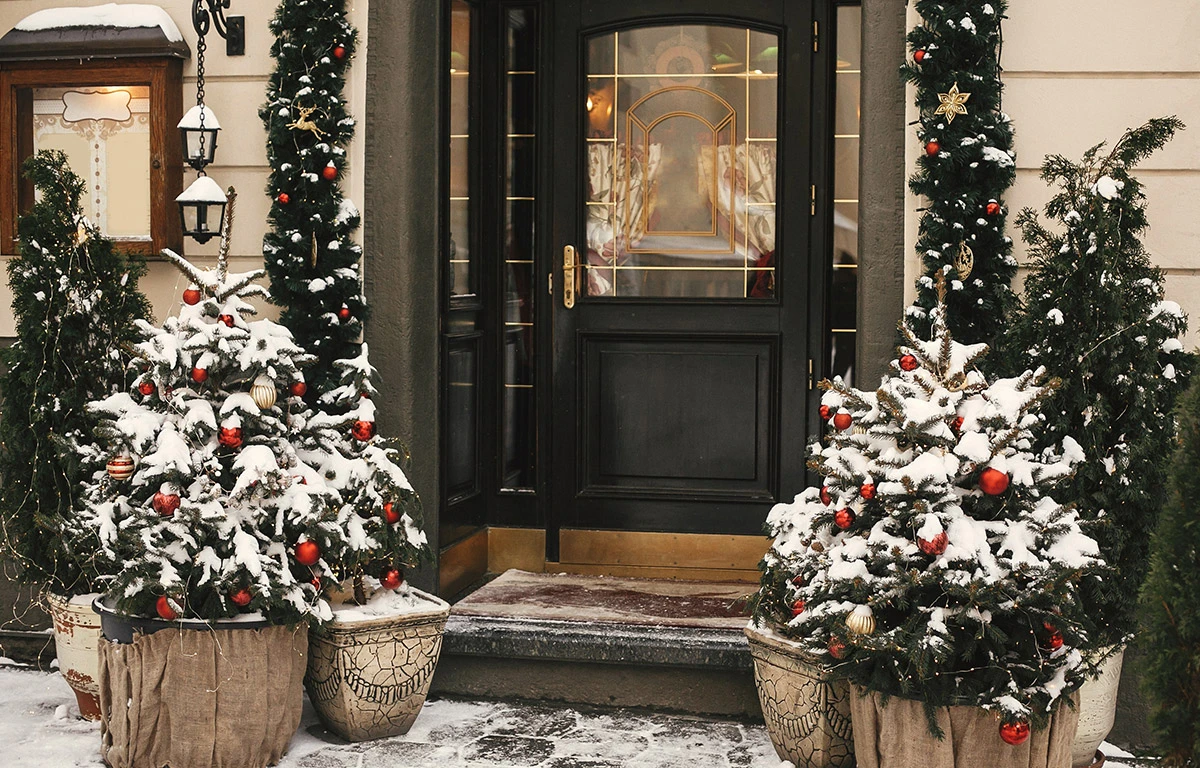 It's well known that you never get a second chance to make a first impression and the same applies to your home. Having a warm, inviting, classy front entryway is important year-round, but even more important during the holiday season.
But not everyone has the designer flair to do it themselves. Turf Pro Landscaping professionals not only can design the front entryway of your dreams, the improvements will enhance the value of your property. After all, the front entryway leaves the longest lasting impression with anyone looking at your home from the curb.
Ask yourself these questions: Has time taken its toll on your home? Are you building a new home and have a blank slate to work with? Are you in the middle of planning to renovate your home or improve the landscaping? Do you want to dazzle your neighbourhood for the holidays?
If you answered yes to any of those questions, now is a perfect time to have a Turf Pro professional give you a free design estimate. Take advantage of Turf Pro's free consultation process to inquire about how your front entryway can benefit from a custom design.
An update can come in a number of ways. Perhaps a new interlock brick walkway to your front door would provide a graceful and welcoming feel to visitors. Possibly a retaining wall with pillars that form a structural feel to your main entrance would enhance your property. At very least, the pillars would be a great place to showcase your favorite pot of annuals each summer or your seasonal decorations. It may be that a simple lawn fertilizer application would pick things up or perhaps a total rebuild of all existing gardens is in order.
Start by looking at your front entry with eyes wide open and if you would like some help to enhance and update, Turf Pro can help.
There's no better time than to renovate for the holidays.
To find out more, call Turf Pro Landscaping today at: 519-472-4570.