Backyard Entertaining on a Budget
February 3, 2021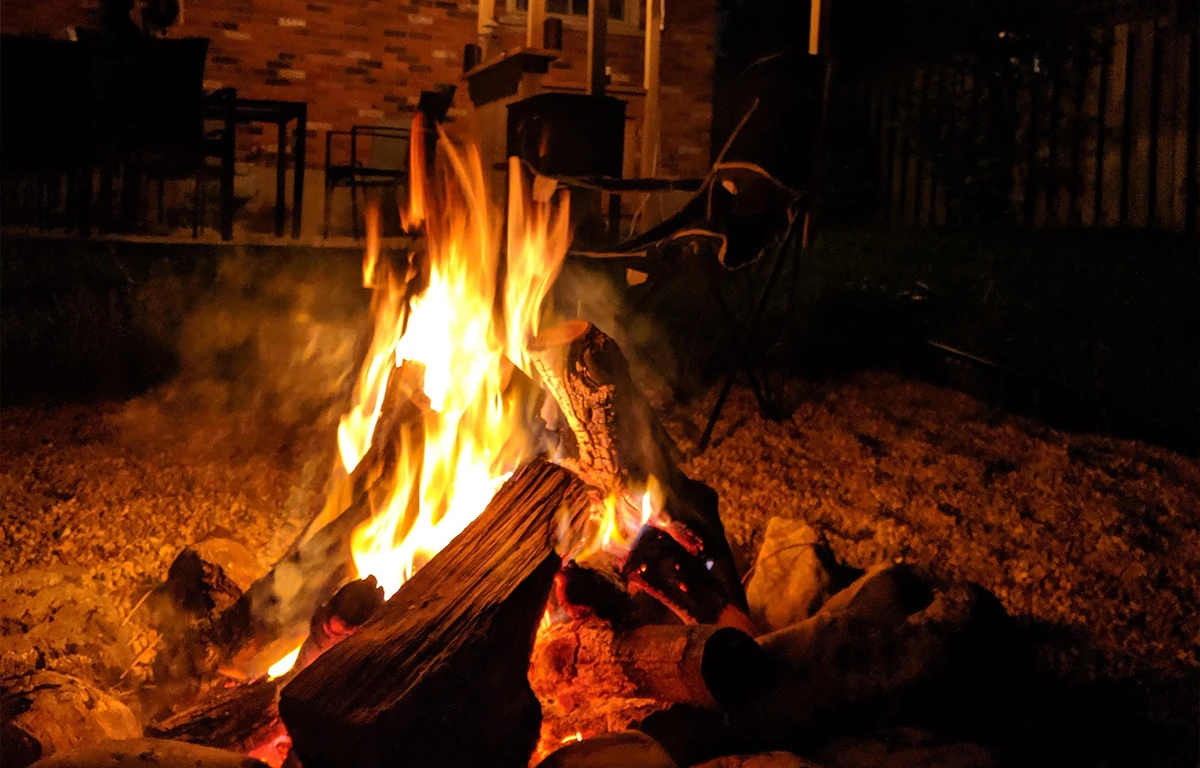 How we entertain has changed quite a bit with the presence of COVID-19. For many, outdoor entertaining was limited to a couple months a year, and was limited to maybe a bbq gathering. For the meantime, our social gatherings are stuck outside the house. This article wants to help you make a great outdoor atmosphere, on a budget. We all want the pool, the outdoor kitchen, the pizza oven, the hot tub and all the beautiful gardens--these things add up fast! But the perfect outdoor oasis doesn't need a budget of $100k.
There's so much we can do with a smaller budget. Here's some tips:
Create a budget and create a plan within it. Projects can go over budget very fast without realizing it. Figure out what all of your goals are and find out if you can fit it all in your budget. If you're on a tight budget, phasing different elements of your project over a couple years can make that oasis possible.


Season proof your backyard! With COVID-19 limiting our social gatherings to the outdoors, season proof your yard with the addition of some warmth. A great open fire pit doesn't need to be limited to the summer months. Having a campfire was the social activity for so many this past year with the ease of social distancing in one's yard. A plus of creating a fire pit is the cost. A metal bowl can be found at very low costs but there's often even cheaper ways. You'd be surprised how much free stone materials can be found on local marketplaces like kijiji and facebook. Making a fire pit would make for a great family project and can be much easier than you think.

Patio heaters can be found at reasonably low costs, even the larger propane heaters may be closer to your budget than you would think. These can be a game changer for outdoor gatherings year round.


Weather proof portions of your yard. You don't need a massive timber structure to provide some shelter from our wet weather or for those extra hot sunny days.. Smaller canvas style covers work great, especially if your yard is on the smaller side.


Lights! Lights! Lights! If you've ever looked into landscape lighting, you may have found out how expensive they can get. These are great if you're making a larger investment to your property but if you're looking to stick to a smaller budget, there's some great options. Hanging string lights are very popular lately and can make your backyard feel like that patio bar you've been missing.

Don't over light your backyard oasis. Yeah, your father in-law has that flood light in the basement and he says that will work just fine. He said he'll even help you install it. Look, i'm sure it will be fine--it will light up the space--but if you're looking to create a space perfect for entertaining, there's some lower voltage lighting that won't attract all the mosquitos and also create a great environment.

Careful about big-box solar powered lights. Some of these are great, but check the reviews, some of these may only last one summer season. Purchasing something that only lasts one season doesn't fix your budgeting goals. If you've found some that work, these are great for lighting up a fence line, gardens and pathways.


Choose bright, low maintenance plants. If you're looking to include a garden in your new on-budget project, think long term. Don't turn your entire back yard into a garden, a large garden can go from beautiful to an eyesore real quick. Stick to a smaller, focal garden, with just a few bright plants. Hostas and some Hydrangeas require very little maintenance and can create a great little garden in what could otherwise be a boring yard.


A great wood deck can transform your backyard but be careful, materials for a deck can blow your budget if you're not careful. If you keep the square footage relatively low and if possible, be as low to the ground as possible to exclude the need for railings. You'd be surprised at how successful of a space you can create for a low price. Depending on the height and size of your proposed deck, you can often construct this without any municipal permitting. Be sure to check with your city if you need a permit or not.
Follow these suggestions, and you'll be hearing tons of compliments about your new oasis. If you're ever looking for advice or need help installing a project, don't hesitate in reaching out to Turf Pro. We can help you do it the Turf Pro Way!